100% CONCRETE WASTE REMOVAL
Skip bins for 100% Concrete Only Waste removal and disposal across Brisbane and surrounds.
WHAT WE PROVIDE
The 100% concrete or clean concrete skip bins are commonly used for the disposal of concrete, bricks, pavers and roof tiles, available for both short and long-term hire. Our skip bins are made to Australian standards and from high quality steel that is durable for heavy waste.
Our concrete waste skip bins can be machine loaded, and our 4 m³ and 6 m³ skip bins are available with doors (at no extra charge) to make loading easier although these are to be Hand Loaded only.
Concrete waste skip bin loads cannot be loaded past the rim of the skip due to waste transport safety restrictions. There is no weight limit on our concrete waste skip bins however 6 m³ skip bins are the biggest heavy waste option. Our 8-12 m³ skip bins are weight limited (no machine loading + no heavy waste like dirt, concrete, bricks etc).
ITEMS NOT PERMITTED
Strictly uncontaminated clean dry concrete (Including reinforcing steel), no other waste type allowed.
Loads that do not comply will be classed as Heavy Waste (Mixed) – Additional costs will apply.
Prohibited Items include – Asbestos, batteries, food, gas bottles, liquids (p), oil, paint and tyres.
Separate lined skip bins must be used for Asbestos Contaminated Concrete. We are licensed to transport and dispose of Asbestos, provided such loads are pre-arranged.
For more details, please consult our Waste Type Guide.
ENQUIRE TODAY!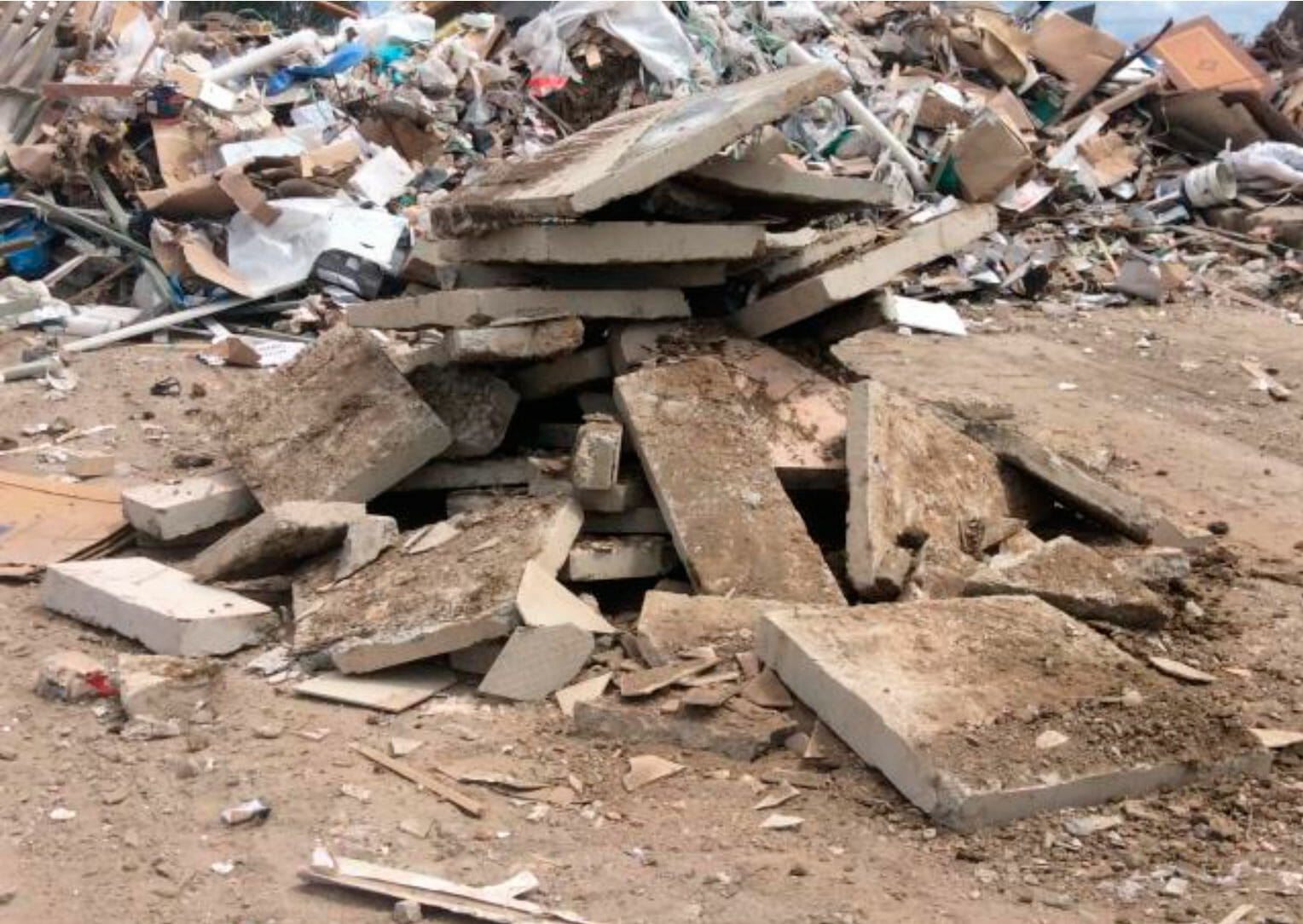 FOR MORE INFORMATION ON THE DISPOSAL OF HAZARDOUS WASTE, PLEASE USE THESE LINKS.